This should have been a summer full of festivals, of weeks of being away, of suitcases perennially packed, of overnight stays at home, just to get to do some laundry, and most importantly, a summer full of music. The pandemic has put a stop to all of this and musicians have had about six months of frustration caused by the inability to do their job. It was therefore with immense excitement that I headed over to Finchcocks in Kent last month, to meet a group of enthusiastic pianists and students, and most importantly, dear friends.
Finchcocks is one of those places that leave a mark with you. You don't know why or how it does it, but when you leave it, you know you've just experienced something truly special, and there is a genuine sense of sadness when it's over. But let me begin with the arrival – once you've left the big roads behind, and have let yourself flow gently over the beautiful hills of Kent, you finally reach a narrow alleyway, with a sign saying 'Finchcocks only'. You are then down to a maximum 10-15 mph speed, as you're driving along this long and narrow country lane, enjoying this idyllic landscape of farmland and woodland. And then suddenly this gorgeous manor house appears. It's a beautiful, imposing edifice, hiding a long and fascinating history behind its red-brick walls.
This was the place where I was lucky enough to be able to run my reduced summer piano course, which I normally lead at Dartington. For the next four days, my group of dedicated participants and myself immersed ourselves into piano music, with more passion and determination than ever before.
I opened the course with an evening recital, the first one in six months. I made a point from playing only repertoire I had learnt or picked up during lockdown. I didn't want to go back to old repertoire. I was desperate for a fresh start, for a renewed sense of purpose. However, after half a year of forced retirement, it almost felt like learning to walk again. I experienced the concert with a mix of utter fear or nervousness, and sheer joy and thrill from being able to do what I love – sharing great music with others. The gorgeous Bösendorfer was a perfect partner for Beethoven. The Dante-Sonata of Liszt resounded truly terrifyingly, bouncing off the high walls of this historic house. It was probably the longest recital I've ever proposed to an audience – nearly 2 full hours of music, not counting the interval. It left me totally flushed, but it was a sign of what was to come.
The next few days consisted of 8+ hours of intense piano workshop, with repertoire from Bach Toccatas to Beethoven and Prokofiev Sonatas, Schumann, Chopin, Ravel… One felt tired only at the end of the day, when one finally got to bed. The sheer diversity of this enormous music kept us going throughout the day, as fresh at 5 pm as we were at 10 am.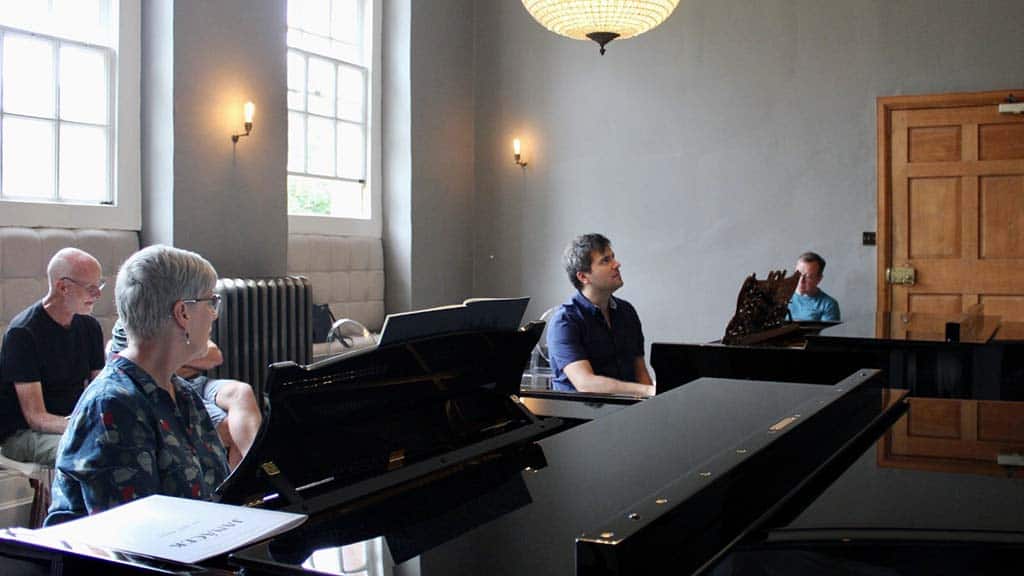 I was privileged to have an extremely committed and attentive group of pianists, who brought such insight and creativity to the class. There was clearly a two-way dynamic. I learnt as much from them as I hope they learnt from me. For instance, I had never explored the Bach Toccattas, so after a bit of homework, I discovered this fascinating corner of the piano repertoire. We exchanged different fingerings for Mozart Sonatas, we discussed how one may approach miniature cycles of Schumann, we conversed until deep into the night (and after a good number of wine bottles) about how one may find time (and motivation) to practice, how we may get music-making going again, how music blends with other arts and how it absolutely sits at the core of society, helping us to function better as citizens, if approached from the right angle.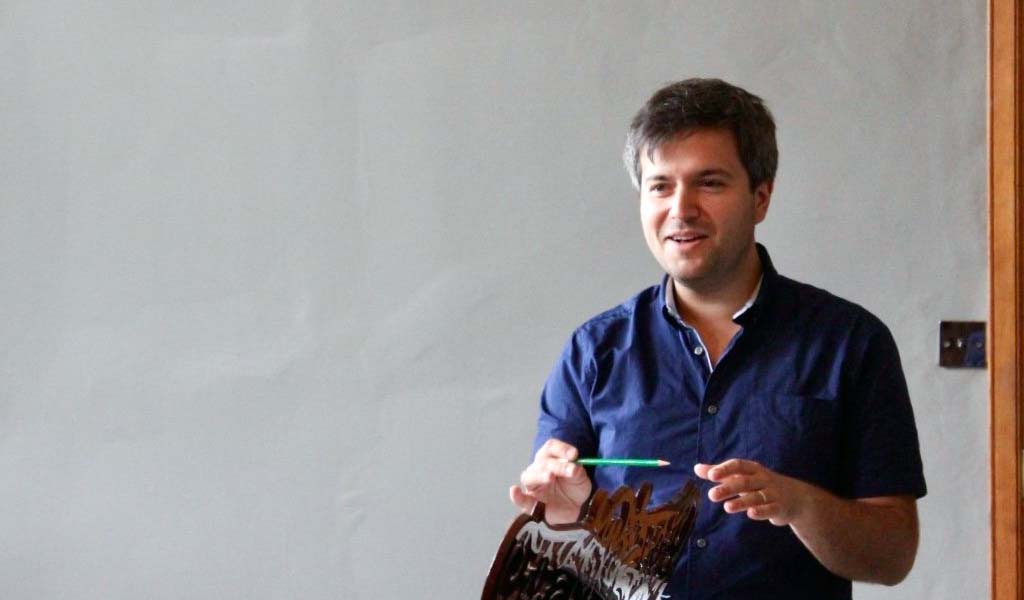 It was a heart and head-cleansing experience, and it was all possible thanks to the absolute clock-work organisation at Finchcocks. The facilities are world-class – each participant receives their own grand piano and practice room, the workshop room benefits from two grands (a new Steinway for the performing student), the recital hall impresses by its special atmosphere, acoustic, and the historic Bösendorfer, and in the meanwhile everybody is treated to exceptionally delicious, well-balanced food and drinks.
I certainly look forward to going back to Finchcocks very soon. It has helped me overcome a period of disheartening news, disappointments, and a general feeling of hopelessness. It has brought hope again, and has given me oodles of drive and energy, ready for the autumn and winter projects.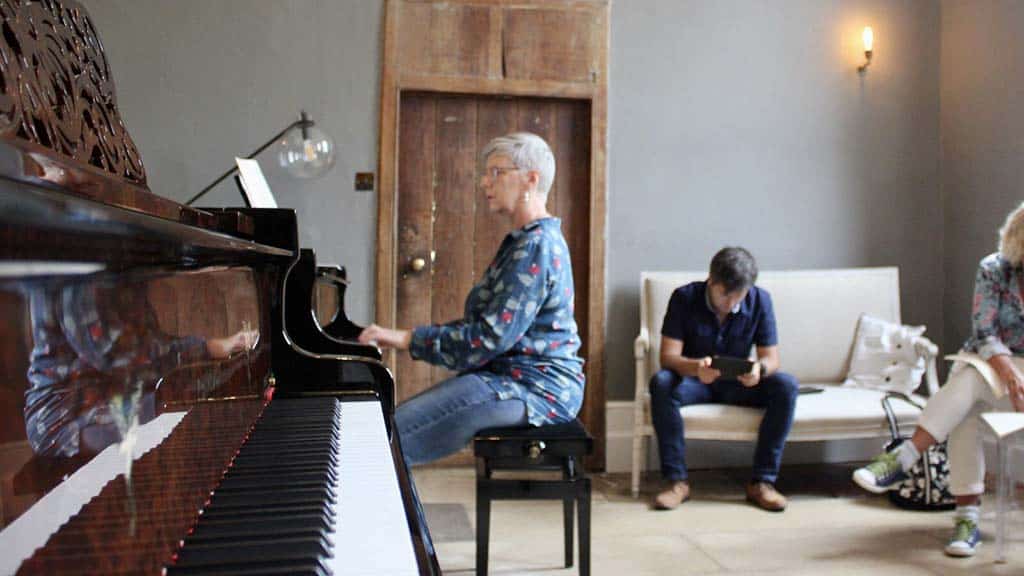 Updated news: I am excited to announce that I have been asked to step in to lead another course at Finchcocks mid-October.